Photographers always need to have a strong portfolio to showcase their creativity to the world. After all, it is not just their passion but also one of the biggest sources of revenue. And the best way to highlight self-clicked images is certainly a good website. But it is to be noted that photographers need customized websites where their images have higher focus rather than other elements. This is why there is a rising need for photography website builders, which is classified for their genre nicely.
However, it is to be noted that a professional photographer must focus on:
Beautiful design where his work is displayed in the easiest manner, and the website user is appealed to watch them all.

It must be applied with SEO tools for growth and ranking on search engines.

Use other growth hacks like product display (if any), blogs, offers, etc. 
With all that said, a website builder for photographers must focus on ease of use as well. Certainly, most important for both the parties, be it website builder or the user.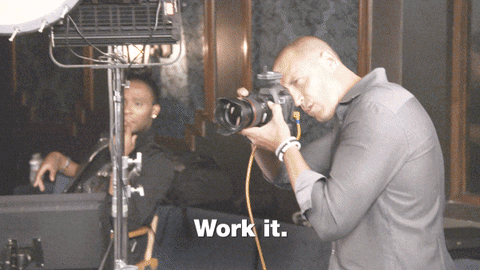 Best Photography Website Builders 2023
1. Pixpa
An all in one solution for photographers, Pixpa is an awesome website builder for photographers for creating a cool portfolio designed for e-commerce. The most interesting part is its ease of use, where the photographer can simply drag and drop all the images, and they are uploaded in no time. 
Notable Features:
Without any coding or website making experience, one can create a brand new website in the most creative manner.

There are multiple customized themes to pick from.

Mobile-ready and online portfolio websites are available along with all the tools for creating a stunning website.

Clients can easily view, proof, purchase, share, and download images on any device. 
Pros:
Sell your photos directly from the website.
Free trial for 15 days without the use of a credit card.
Add more photo storage anytime you desire.
Cons:
Importing Photos from Google Drive OR Dropbox is not included.
Automated print processing is only available in the USA currently.
Website: Pixpa
2. Squarespace
Another solution for a good photography website builder is Squarespace. This award- winning web design solution allows you to publish your pictures, blogs, run all new business, and much more that a photographer may ever need. All you need to do is decide which ideas have to be presented online, and you are good to go!
Notable Features:
A number of beautiful templates to choose from where your pictures can be displayed as a gallery.

Your client list is surely going to grow up when they can connect you through seamless social media integration like Instagram, Flickr, Pinterest, etc.

Small businesses, architects, artists, bloggers, restaurant owners, event managers, etc. are some other genre of people who believe in usingto use Squarespace for their work.
Pros:
Website building is very easy to work upon.
24*7 customer support whenever you need any kind of website support.
Cons:
Pricing plans may be a little high when compared with others.
Website: Squarespace
3. Wix
If you have a stunning website using a photography website builder, there is no one stopping you from rising high in the section. There are multiple templates, advanced image controls, amazing galleries, and storage space precisely. Moreover, an easy SEO application is another thing, which is important as well as can be easily done using Wix.
Notable Features:
Even if you are starting from scratch, Wix is present for you with multiple designer layouts.

Wix's Pro gallery is again noteworthy to publish your highest quality images, responsive design and in-built image protection.

When visitors become your clients, you can book their appointment directly from the website itself.
Pros:
Keeps your image quality up to mark.
Tons of storage space is available for unlimited uploads.
Cons:
Exporting your website data is not applicable towith this website builder for photographers.
Website: Wix
4. Format
Get your portfolio done right with this photography website builder which is extremely easy to use and has a clean interface to navigate yourself. You may feel that it doesn't have a lot of features that other providers are having, but this is the chance to be hassle- free and enjoy a simple but smart website experience. 
Notable Features:
Customize your website design easily without the knowledge of coding at all.

Award winning designers have created so many beautiful templates that can be used for website designing purposes.

Open your online store with a few clicks and sell your designs to the users directly from here.
Pros:
Absolutely flexible templates and themes for making website layouts.
Includes blogging and storage options for further extensions. 
Cons:
It may get expensive for a few images.
Website: Format
5. Dunked
A website builder for photographers, it is a simple way to build your portfolio while you work in your style. Many photographers, designers, artists and illustrators have had a lot of help from this world- class portfolio maker. Indeed a photography website builder worth to check for its uniqueness.
Notable Features:
Templates can be tweaked as per the screen size and other aspects. Moreover, any number of changes can be applied with one single click.

Dunked is indeed the quickest way to build a basic website.
Pros:
Free trial for 10 days without the need of a credit card.
Find some inspiration for your designs right at the website.
Cons:
Overpriced for the less number of options
Website: Dunked
6. Weebly
As the photography business grows, the website does as well. And this is why this website builder for photographers is a bliss for all. Weebly gives you step by step guidance on how to launch the website, get discovered on the professional website, easily customize the elements and simplify the order management.
Notable Features:
Grow your customer base and find new ones by integrated marketing tools like Facebook ads and email campaigns.

Very straightforward, short and exciting process to begin with your own website.

Bunch of ready-made selected templates so that the work process speeds up.
Pros:
The hosting of websites is done in such a manner that they load faster and keep the spammers away.
Responsive themes that are also appropriate for mobile devices.
Cons:
It lacks content management and bloggers may not easily go with this website builder for photographers.
Website: Weebly
7. SmugMug
You would totally love this photography website builder because of ease of use, excellent photography specific features and security options for images you wish to publish and sell. What is more interesting is the availability of favorite editing tools and immediate access to any photo, anytime around the world, from any device. 
Notable Features:
From classic to stunning themes, there is an abundance of templates on SmugMug.

Safest cloud storage is what makes SmugMug unique. All your photos and videos are unique, and it is stored with care and full-time resolution.

Take control of how you want to stay online using SEO as the right backup.
Pros:
As soon as you sign up, you can begin to monetize your photos.
Social media integration to gain customers' access.
Cons:
If someone wants to make a website of the non-portfolio genre, they may not choose SmugMugSnugMug.
Website: SmugMug
8. Duda
Though Duda is already working on various genres like team collaboration and client management, it is certainly the best photography website builder of this time. Considering your production time of utmost importance, Duda is optimized for work efficiency and speed at every single stage of website making. From simple drag and drop interface to one-click SSL features, you want to explore Duda's capacity with every single step.
Notable Features:
Extensiveness of features like design control where you are free to edit the design for any device, copy-paste elements inside the site or import the content from any other existing website.

More than 55 international languages are supported while you design your website using Duda.

In fact, you can choose to edit your website using a mobile phone. Upload photos, edit widgets or create mobile-friendly dashboards.
Pros:
Most choices for making your website design stylish and extraordinary.
Agencies, publishers, hosting companies or SaaS platforms, you have the right choice already.
Website: Duda
9. WPBakery
WPBakery is letting all the photographers pass through any technical knowledge and develop a smart looking website. Drag and drop, and you can create a responsive website to manage backend and front end. Interestingly, you can choose any WordPress theme you like and work with the same. 
Notable Features:
No need to worry about how the website will be designed as this website builder for photographers help you with ready to use content elements, page layouts and drag-drop interface.

It is very user-friendly as well as developer-friendly developer friendly as the advanced grid bundle also comes alive with it.

Exclusive add-ons, parallax effect, image filters, object-oriented object oriented code, etc. are some of the amazing additional features you do not want to miss at all.
Pros:
Suitable for beginners who have less knowledge of website making.
Multiple language support.
Cons:
It stores content as short codes which makes the exporting difficult to another page builder.
Website: WPBakery
10. WordPress
WordPress needs no introduction, we believe. Whether you are a photographer, engineer or a freelancer, WordPress is the basic essence for all website developers. Now, when it comes to photography website builders, WordPress also gives amazing templates to showcase designs and images. It is probably the best website builder when a photographer wants to blog along with the smart content management.
Notable Features:
Professional themes, storage space, community support and much more additions are coming free with the first step at WordPress.

Embed audio, video, documents while dragging and dropping down the images in one go.

Blogging tools like social bookmarking, SEO tools, etc. come handy with upgraded plans of website builders for photographers.
Pros:
A huge collection of extensions, add-ons, and plugins are available for the website extension.
It is an extremely popular tool and hence gives an integration opportunity with almost every third-party tool.
Cons:
Some basic knowledge of HTML and CSS may be required for the website to be designed.
Website: WordPress
Conclusion
No one can stop you from exploring the photography side as well as showcasing your own creativity to the world differently. All you need is a platform to do that. This is why you can find out so many but best photography website builders above. If you wish to seek a recommendation, we would say that you can go for WordPress for ease of use and content management along with that. But if you just want bold photography with its-bitsy pieces of SEO content, Pixpa or Squarespace isare a win-win. 
What's your deal? Which one did you pick? Tell us in the comment section below.
We would also like to tell our photographers that 'You are different' and bring in attention to:
Adobe Photoshop tips and tricks for Photographers
10 best websites to sell photos online
5 essential editing tools for photographers
Top 10 essential software for photographers
You can also find us on Facebook, Twitter, YouTube, Instagram, Flipboard, and Pinterest.